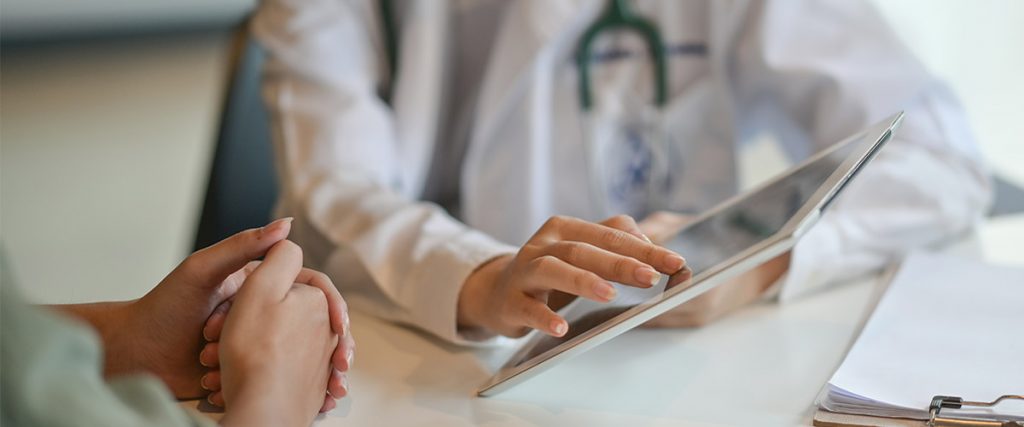 Clinical Trial FAQ's
What are the potential benefits of participating in a clinical trial? 
You may gain access to new drugs and other treatments, sometimes years before they are widely available.
You will be monitored closely for any side effects.
You will have the chance to take an active role in your own healthcare.
You will be making a valuable contribution to cancer research.
What are the possible risks of participating in a clinical trial?
A clinical trial can sometimes require more time and medical attention than normal care. This can include doctor visits, phone calls, more treatments, a hospital stay, or a more complicated treatment regimen. (Ask your doctor for information about the trial you are considering.)
The treatment might not work.
The treatment might cause serious side effects.
Even if a new approach helps some patients, it might not help you.
How do I know if I'm eligible to join a clinical trial?
All clinical trials have guidelines spelling out who can participate. These are called eligibility criteria. The factors that allow you to participate in a clinical trial can include age, gender, the type and stage of your disease, previous treatment history, and other medical conditions.
Following eligibility criteria helps us keep you safe and ensures that researchers learn the information they need.
At what point during my treatment can I join a clinical trial?
You can look for clinical trials at any time during your care, from first diagnosis onward.
Can I quit a clinical trial?
Yes. You can leave a clinical trial at any time and for any reason.
Are clinical trials safe?
Every clinical trial must be approved and monitored by an Institutional Review Board (IRB) to make sure the risks are as low as possible and are worth any potential benefits.
Once the trial is approved by the IRB, the organizers of the study must follow a careful plan, called a protocol, that describes exactly what will happen during the study. You will know the full details of the protocol prior to joining any clinical trial.
What is informed consent?
Informed consent is the process of learning about the clinical trial before you decide to take part in it. The research team running the trial will explain the trial's purpose, how long it will take, what will happen, all potential risks and benefits, and information on the privacy of your medical records. If you want to participate, you will sign a consent form that details all the information that has been discussed with the research team. You will be able to take that form home and refer to it at any time. Even though you have signed the consent form, you still have the right to leave the study at any time and for any reason.
Informed consent continues throughout the trial. This will give the research team an opportunity to update you on the progress of the trial as well as any side effects or other risks that have been identified.
How Do I Find a Clinical Trial That's Right for Me?
There are many ways to find out about clinical trials. Most people who take part in clinical trials hear about them from their doctors. But you don't have to wait for your doctor to recommend a clinical trial. Many people who have cancer, or who know someone with cancer, actively search for clinical trials hoping to find additional treatment options. The National Institutes of Health (NIH) has a large database of clinical trials at www.clinicaltrials.gov, but not all of them are cancer studies.
If you have located a study that you may be eligible for, discuss it with your doctor or contact someone connected with the study, like a research coordinator. There is no way for every doctor to know about every clinical trial being done, but your doctor knows your medical situation best and can probably tell you if the study is worth considering.
Patient Resources
The information and links located here are provided as a service to our visitors.
American Cancer Society
Website: http://www.cancer.org
Partnership for Prescription Assistance
The Partnership for Prescription Assistance helps qualifying patients without prescription drug coverage get the medicines they need through the program that is right for them.
Website http://www.pparx.org
National Cancer Institute
The National Cancer Institute (NCI) is part of the National Institutes of Health (NIH), which is one of 11 agencies that compose the Department of Health and Human Services (HHS). The NCI, established under the National Cancer Institute Act of 1937, is the Federal Government's principal agency for cancer research and training. Website http://www.cancer.gov
Trial Check
The Coalition of National Cancer Cooperative Groups is proud to offer TrialCheck®, a new Internet-based application. TrialCheck® gives doctors, nurses and other healthcare professionals a "real-time" search tool that quickly queries and screens approximately 300 Cooperative Group cancer clinical trials.